0
(No Ratings Yet)
The Legend of Time
A documentary/fiction mix inspired by the flamenco singer Camarón.
Duration: 109 min
Release: 2006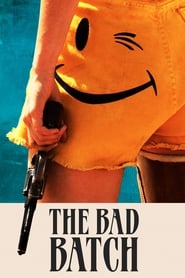 The Bad Batch
HD
Mrs. Doubtfire
Lust for Life
Lust for Life
The life of brilliant but tortured artist Vincent van Gogh.
The Eternal Sea
The Eternal Sea
Biography of Admiral John Hoskins' efforts to retain active command despite WW2 injury.
Das Boot
Das Boot
A German submarine hunts allied ships during the Second World War, but it soon becomes the hunted. The crew tries to survive below the surface, while stretching both the boat…
Alexander
Alexander
Alexander, the King of Macedonia, leads his legions against the giant Persian Empire. After defeating the Persians, he leads his army across the then known world, venturing farther than any…
Hagazussa
The Revenant
It's Kind of a Funny Story
Here Is Your Life
Here Is Your Life
A working-class boy struggles to find himself through a series of jobs and romances.
Half of a Yellow Sun
Philomena
Philomena
A woman searches for her adult son, who was taken away from her decades ago when she was forced to live in a convent.