0
(No Ratings Yet)
Irina Palm
Genre: Drama
Director: Sam Garbarski
Actors: Corey Burke, Dorka Gryllus, Jenny Agutter, Kevin Bishop, Marianne Faithfull, Miki Manojlović, Siobhan Hewlett
Country: Belgium, France, Germany, Luxembourg, UK
Duration: 103 min
Release: 2007
High Road to China
High Road to China
A biplane pilot is saddled with a spoiled industrialist's daughter on a search for her missing father through Asia that eventually involves them in a struggle against a Chinese warlord.
HD
Babylon
A Real Vermeer
A Real Vermeer
Young and talented Han van Meegeren is a rebel in the early 1920's Amsterdam art-scene. Because he paints in the style of his idols Rembrandt and Vermeer, critics find his…
Compliance
It's Kind of a Funny Story
Maps to the Stars
Love in the Afternoon
JCVD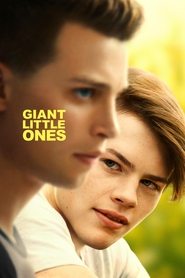 Giant Little Ones
Giant Little Ones
Two popular teen boys, best friends since childhood, discover their lives, families, and girlfriends dramatically upended after an unexpected incident occurs on the night of a 17th birthday party.
HD
P.S. I Love You
Darkest Hour
Jesus
Jesus
18-year-old Jesús lives with his stern, somewhat unaffectionate father in Santiago, Chile. When not doing drugs, having casual sex or simply slouching in front of the TV, Jesús and his…